An Estate Planning Lawyer You Can Trust
When you're dealing with something as sensitive and valuable as your affairs and assets, it's important to choose an estate planning lawyer you can trust. April McLaughlin has extensive experience helping families in Missouri navigate the estate planning process from beginning to end. It doesn't have to be a stressful or sad process. In fact, we are often told how much easier it was than they expected.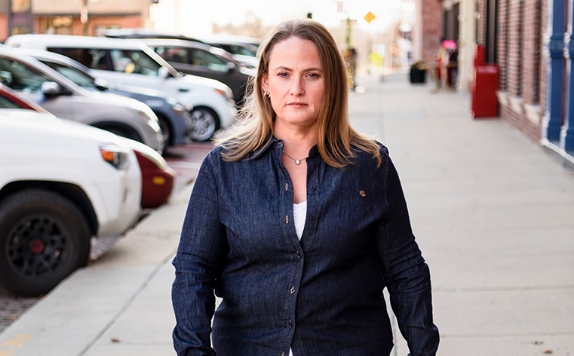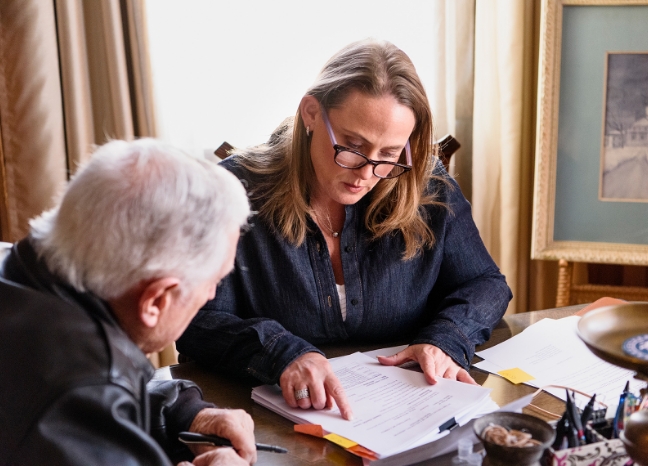 We Approach Your Case with Knowledge and Individualized Care
Developing a will or trust is just one part of a comprehensive estate plan. As a professional estate planning lawyer, April McLaughlin will take the time necessary to get to know your goals, concerns, and family structure to help you determine how you'd like your assets divided and distributed after death or during your incapacity. In addition, April's thorough understanding of the law ensures that the necessary documentation needed to move forward with probate is correctly submitted and handled so the client can rest assured that their wishes will be met with the best possible outcome.
Professional, Responsive, Knowledgeable, Respectful, and Empathetic! If you are in need of Estate Planning of other legal needs... reach out to the Law Office of April McLaughlin in Harrisonville. April and her team are the BEST!!
Let April and Her Team Support You Every Step of the Way
A professional estate planning attorney like April can also help you develop a plan in the event that you become incapacitated and unable to make your own decisions. This documentation allows YOU to decide who can assist you with your daily needs and finances by instituting proper powers of attorney and healthcare powers of attorney and directives during times of serious illness. These straightforward documents can prevent distressing family disagreements about what decisions to make in the event of an emergency or near-death situation, and who has the authority to make them. Our office understands that during painful moments like these, your family needs a team that can support you with both competence and compassion throughout the entire process. Reach out to April McLaughlin today to schedule your free consultation.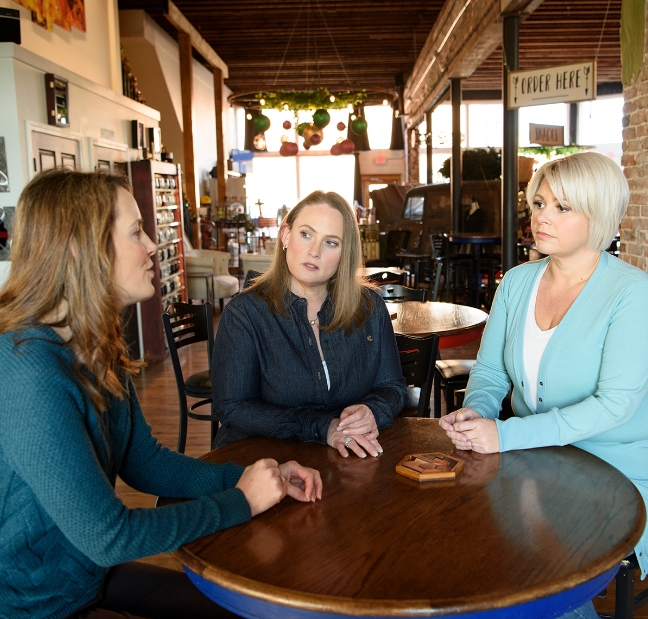 Frequently Asked Questions
According to the American Bar Association, estate planning is a "process involving the counsel of professional advisors who are familiar with your goals and concerns, your assets and how they are owned, and your family structure.  Probate is "Probate is the formal legal process that gives recognition to a will and appoints the executor or personal representative who will administer the estate and distribute assets to the intended beneficiaries." 
How do I prepare for my first appointment?
That's entirely up to you.  Some people come in loaded for bear.  Others come in so overwhelmed they don't know where to start.  We meet you where you are.  But you only need to bring yourself & your spouse, if you're married.
How long does it take to finish my estate plan?
It depends upon the kind of planning we do and the number of assets we are handling, but typically it's less than thirty days from the day you hire me to the day you sign your estate planning documents.
Do I need a will or a trust?
It depends upon what you need, what your level of comfort is with the possibility of probate, and the type of distribution you choose.  No matter what you decide, I will not pressure you.  I will carefully explain your options, transparently tell you the prices, and you get to decide how to proceed.
Does a will avoid probate?
No.  A will tells the probate judge how you want your assets distributed.  You need further planning to avoid probate.  A will alone will not suffice.
What is a Power of Attorney?
Powers of Attorney give someone the legal authority to assist you with various matters during your lifetime, whether it be financial or medical.  Powers of Attorney are included in every estate plan I create, whether or not you choose a will or a trust.  They are included at no additional charge.
Why do I need an estate plan?
You need an estate plan if you want to protect and plan for your family.  You especially need one if you have minor children, a blended family, a family farm, a business, or have concerns about remarriage after the death of a spouse, to name a few.
I don't have enough assets to worry about an estate plan, right?
No.  It's not about the value of your assets.  It's about protecting what you do have for the ones you love, and making sure it ends up in the right hands at the right time – whether it is $1,000 or $1,000,000.
A trust is expensive, isn't it?
I suppose that is relative to what you think is expensive, but a trust is always less expensive than the costs of probate.  And if you factor in the cost of the time that your assets and your family will be tied up in probate, a trust is invaluable.  In actuality, a trust is probably not as expensive as you think, given the value.
Call for a Consultation
Let's Get the Ball Rolling.