Support from a Professional Probate Team in Cass County
The process of probating the assets after a loved one passes away can be a series of complex and tedious steps. It is often a lengthy process that is dictated by statutory rules and regulations. In most cases, you must have an attorney to navigate that process. We can help.
Upon your death or the death of your loved one, the distribution of assets isn't always a smooth transition. Whether or not there is a will, the process varies. The rules of distribution are different. You need a highly skilled and educated attorney who understands the law and the process – someone who can navigate this complicated process with ease and finesse.
April McLaughlin can hold your hand and guide you through this process.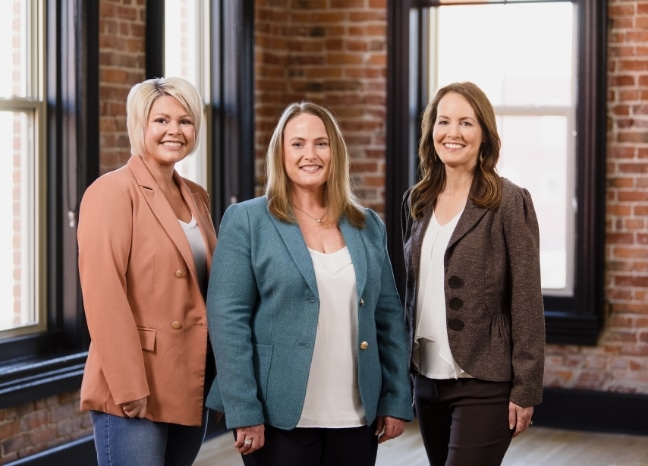 April was a God-send to us when we found ourselves in need of an attorney to help us navigate the probate process when my grandfather passed away. April is an expert in this area and gave us wonderful counsel and advice. She shoots you straight and I so appreciate that about her.  We were so very impressed that I readily recommended her to other friends, family, and even strangers in need of a family law attorney. She is the best!
A Partner You Can Count on From Start to Finish
To avoid a tricky probate process, working with a professional estate planning attorney beforehand when possible is your best option. Doing so allows you to have a say in who is representing and assisting you with the development of your estate plan and division of your property, so you can avoid having a probate judge who may be unfamiliar with your wishes preside over the case instead. This is why choosing an experienced estate planning and probate lawyer like April McLaughlin to support you throughout the multi-step process is essential in taking some of the overwhelming stress off of your shoulders - so you can focus on what matters most. Reach out to April today to schedule your free consultation with our team.
Frequently Asked Questions
According to the American Bar Association, "probate is the formal legal process that gives recognition to a will and appoints the executor or personal representative who will administer the estate and distribute assets to the intended beneficiaries." 
What do I need to bring to my first appointment?
We know this is an overwhelming time.  Bring a list of your questions.  If you are able, bring any information you might have about your loved one's assets, debts, deeds, and their death certificate.  If we open a probate estate, you will need a paid funeral bill as well.
How long will it take to complete the probate process?
It depends upon the type of probate estate we have to initiate.  It could be as little as a couple of weeks, or it could be many months, or more than a year.  Once I have an idea of the type of probate case you need, I can give you a better idea of a timeline.
Why does probate take so long?
Unfortunately, probate in Missouri is controlled by laws and statutes which we must follow.  My office has a streamlined process that carefully calendars each step to keep things moving along as expeditiously as possible.  My paralegal, Jami, is specifically trained to keep up with all of the deadlines and processes.
Will I have to go to court?
Maybe. Many of the probate processes don't require court appearances.
Call for a Consultation
Let's Get the Ball Rolling.